Greece vote settles 27-year Macedonia row
http://www.bbc.co.uk/news/world-europe-47002865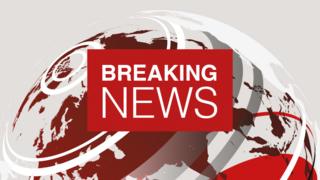 Greek MPs have voted narrowly to back a historic agreement with Macedonia, bringing to an end a 27-year dispute over its northern neighbour's name.
The parliament in Athens agreed by 153 votes to 146 to approve the name Republic of North Macedonia, despite widespread opposition from the public.
Thousands demonstrated outside parliament on Thursday night.
Greeks have rejected Macedonia's name since its independence in 1991, as they have a region of the same name.
Opposition to the deal is strongest in the northern Greek region of Macedonia, but polls suggest more than 60% of Greeks dislike it.
A small group of protesters demonstrated outside as the vote took place.
The debate in the chamber lasted more than 38 hours, and more than 200 MPs spoke during it.
Members of the far-right Golden Dawn party shouted "Traitors!" at points during the vote.
Original Source